Decorative Ceiling options with our beautiful custom made MDF modular ceiling tiles and offset ceiling panels
MDF Ceiling Panels
Our custom made ceiling panels are easy to install, and perfect for creating the modern and contemporary offset ceiling effect so loved by interior designers and architects.
Available in kit form, all our ceiling panels are simple to install. Lighting not included.
Choose from Moroccan and Islamic inspired designs, Arabic patterns, Art Deco and floral, Geometric and Abstract, all options are possible to help you create some wonderful ambient lighting and decorative ceiling effects.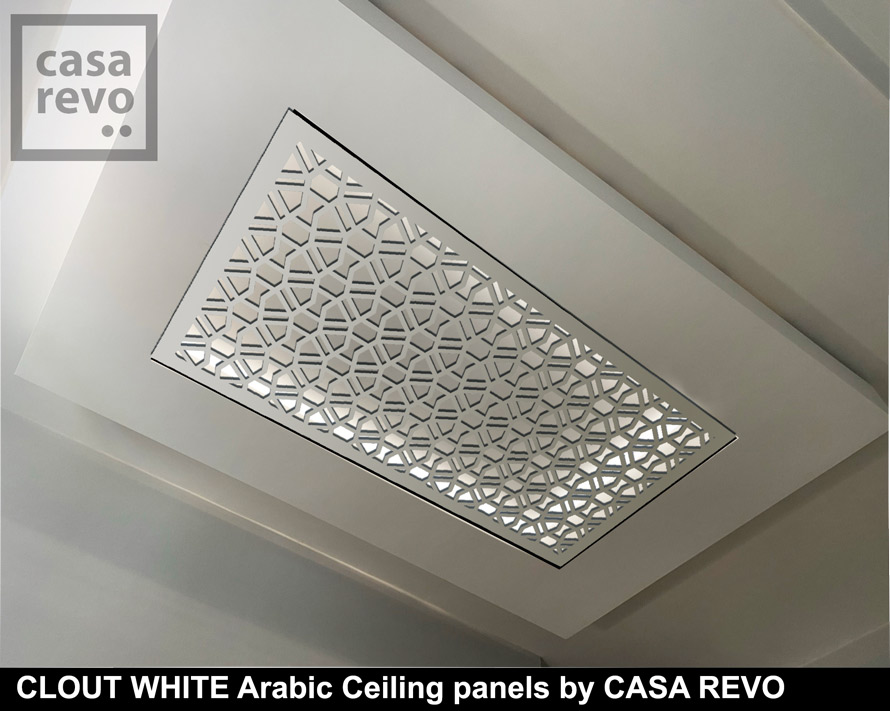 Decorative modular ceiling tiles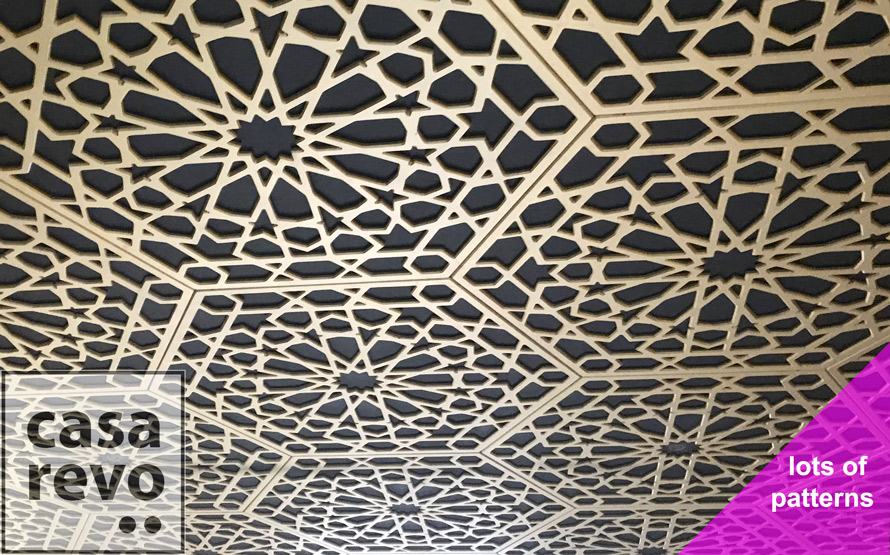 CASAREVO are delighted to launch a brand new range of ceiling tiles in beautiful geometric and Moroccan inspired design. We have a wide range of Islamic and jali style fretwork patterns manufactured in MDF, all ready for you to paint in your chosen colours.
Any of our many MDF patterns can be incorporated into ceiling or wall tiles. For an informal discussion on the wide range of possibilities please contact the design team.
MDF Ceiling Panel prices