Installation of CASAREVO hardwood partitions and room dividers
Installation and measurement of all CASAREVO room dividers is very easy. Please ensure you follow all the following guidelines correctly. If in doubt please contact the design team who will be able to advise where necessary.
Measure the room height from floor to ceiling
Step 1. Using a tape measure the distance from the floor to the ceiling. Write this dimension (x) down on a piece of paper in millimetres (mm).
Step 2. Subtract 30mm from this dimension. Again write this new smaller dimension (x-30mm) on a piece of paper in millimetres (mm).
We make the vertical hardwood timber posts to your exact size so please double check if necessary.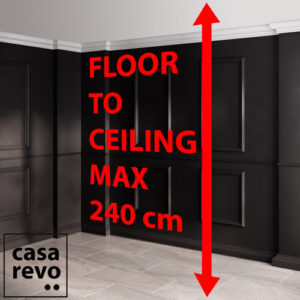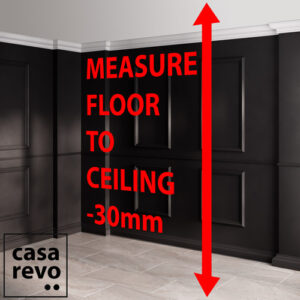 Step 3. Choose from our 3 panel partitions, 6 panel partitions or 9 panels partitions. Each square panel width and height is 600mm. Each Hardwood post is 40mm to 44mm.
3 panel width dimensions are shown below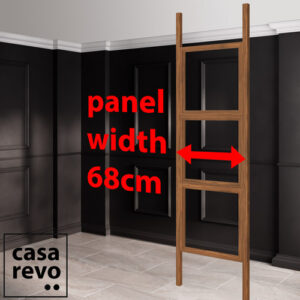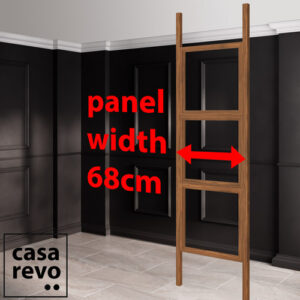 3 panel width, 6 panel width and 9 panel width dimensions are shown below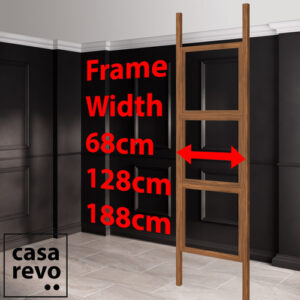 Step 4. When ordering you will be asked to provide additional information or your order.
Please ensure you provide the requested room to height dimension minus 30mm.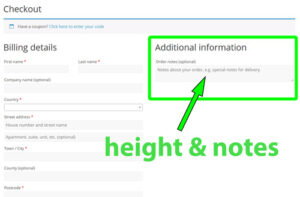 Step 5. All CASAREVO room partitions and dividers require permanent and secure fixture to floor and ceiling.
CASAREVO Ltd accepts no responsibility whatsoever for any damage to interiors, personal harm or injury TO ANY PERSONS arising from misuse, inappropriate or insecure fixing and location.
Please ensure therefore that all instructions to secure into floor and ceiling are followed correctly. For ceiling location ALWAYS secure into a joist or noggin, secure timber linings under an RSJ or similar. Fixing solely to a plasterboard or suspended ceiling IS NOT SUITABLE.
Frequently asked questions
Do you make CASA REVO partitions to custom sizes?
Yes we can, please send us your enquiry via the contact page and we will do our best to accommodate your request.
Can you combine different designs and colours to make one CASAREVO screen?
Yes we can, and often at no additional further cost to the original advertised room partition price. Contact the design team via the contact page and we will advise on all colour, fretwork pattern and frame design options.
Can you make CASAREVO fretwork partition screens to my own design?
We will try our best to accommodate your request. Please send us a sketch or an image as an attachment to the email shown on the contact page.
From order how long before my CASAREVO screens and partitions arrive?
Typical lead times excluding bank holidays and national holiday are normally 4 working weeks for order. It is always wise however to contact the design team via telephone first for delivery dates.
Do we ship overseas?
Yes, with certain reservations and omissions. Please check with the design team for exact details.