Beautiful 3D wall and ceiling tiles in MDF patterns
Transform your interior space with our wide range of 3D MDF wall panels and ceiling tiles. You can now create a fabulous 3D effect for any wall or ceiling by painting our bespoke CNC 3D MDF patterns in a colour of your choice, and then adhesively bonding the tiles in place.
Manufactured exclusively in the UK, every 3D MDF panel with grooved detailing is available in a range of moisture resistant mdf thicknesses and colours.
Perfect for any home interior setting, cafeteria, restaurants and hotels, mosques and any place of worship.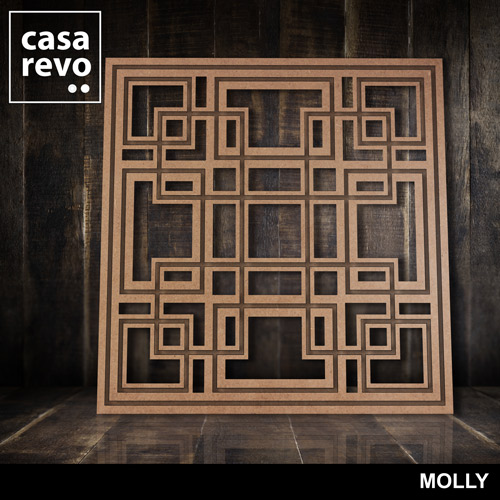 Choose from Moroccan, Arabic or Islamic inspired designs, art deco patterns and geometric styles
We add to our pattern library for all 3D MDF grooved patterns regularly so please visit the link below.
If you have any questions on MDF ceiling and wall panels please contact the design team